Becoming Personally and Interpersonally Effective
Becoming personally effective is quite different than learning to code in Python, cook better, rebuild motorcycle engines, or knit sweaters. While learning these skills can be tough, they are fairly straightforward endeavors and there are many books to guide you. It's tougher to try to grow yourself, to become a better listener, or to be a better leader at work or in the community. These activities are more art than science, and learning them requires art as well.

This is, in part, because personal and interpersonal effectiveness is evaluated subjectively by others, suggesting the need for perspective taking and empathy. It is also highly dependent on circumstances, calling for sensitive awareness of conditions both internal and external—your own moods and biases, the needs and values of other people, the power dynamics of your relationships, the surrounding corporate culture, and so on. What's more, your personal effectiveness and your leadership abilities are deeply intertwined. Most everything you do to be more effective as a person will help you to be more effective as a leader.

Furthermore, developing personal effectiveness is just that: intensely personal. When you try new things and fail, or elicit negative feedback from those around you, it's hard not to feel hurt, embarrassed, or angry. And it's never a one-and-done experience. Learning to be a more effective individual is a lifelong process, with new lessons continually waiting to be learned and old lessons needing to be refreshed or applied in new ways to unfamiliar circumstances.

Finally, building your personal effectiveness and your leadership skills involves risk. In the words of personal coach Jerry Colonna, growth is painful; that is why so few choose to do it. It demands that we consciously choose to move out of our comfort zones, and to do so not just once but, as the famous psychologist Abraham Maslow observed, "again and again." Yes, it is scary. Yes, it can hurt. But it has to happen if we want to grow. As IBM's CEO Ginni Rometty puts it, "Growth and comfort will never co-exist. And it's the people and organizations willing to constantly take risks that will be successful now and into the future."

Motivations for growth are as varied as people themselves. Psychologists love to divide the world into "two different kinds of people." One of those dichotomies defines people as having either a prevention focus or a promotion focus.

Does your interest in growing derive from your desire to protect yourself from falling behind in today's ultra-competitive world, or is it driven by a passion to create a new and better you? Either motivation can be worthwhile.

researchers who examine growth in organizations remind us that it "may be part of the everyday sense making that happens as you take on discretionary work, respond to bosses' directives, and so forth."8 Growth sometimes is also something you seek out. You might sense a bad fit between who you are and what the environment seems to want from you and become motivated to address that misalignment. Or the environment itself may change sometimes, as it did for Jon Horwitz, in ways that are uncomfortable, and prompt flexing. You also might observe an attractive role model and think, "I want more of that in my life," thereby prompting this process. Growth is possible if you remember to look for it—and no matter which motive operates in your case, you'll find that flexing can be a helpful tool for achieving your learning goals.

So much depends on becoming personally and interpersonally effective: whether you will be able to make that sale, build that team, motivate that colleague, attract those friends, find the right mate, fix that problem, adapt to that change.

Unfortunately, many people don't take personal responsibility for their own growth. Instead, they simply run the race laid out for them. They do well enough in school to keep advancing. Maybe they manage to get a good job at a well-run company. But so many think and act as if their learning journey ends with college. They have checked all the boxes in the life that was laid out for them and now lack a road map describing the right way(s) to move forward and continue to grow.

In truth, that's when the journey really begins. And, of course, that's the point at which your agency becomes critical. When school is finished, your growth becomes voluntary. Like healthy eating or a regular exercise program, you need to commit to it and devote thought, time, and energy to it. Otherwise, it simply won't happen—and your life and career are likely to stagnate as a result.
---
Tips For Checking Out SEO Companies
I've been seeking intelligence about SEO Companies for quite some time and have compiled what I've found out in the body of this article.
New search trends, evolving industries, and frequent changes in technology and Google Core updates can make it harder for new domains to get ahead. Everyone dreams of ranking higher and wants to come up on the first page of search engines especially Google so that quality traffic can be generated. A professional SEO company will be able to demonstrate a strong track record of success. Get your content right, and youve created a solid foundation to support all of your other SEO efforts. Create content on a regular basis, or update your content as needed. Search engines love new and fresh content. Most SEO companies utilize up-to-date techniques and methodologies to improve the search ranks of their clients. Without the right context to the keywords, you're using you won't have the opportunity to convert those visitors to customers: No customers, no money, meaning it's a waste to rank high on a keyword.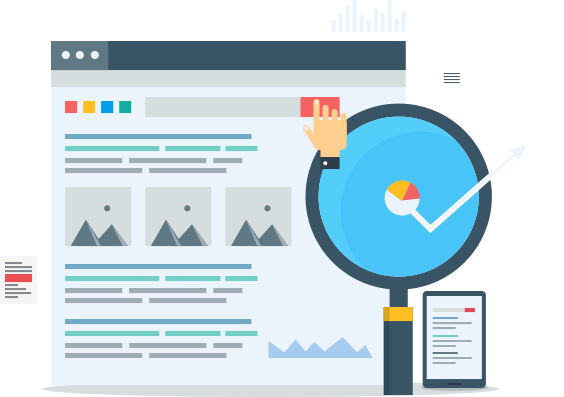 Finding out if the SEO company you are considering has managed to live up to their promises to other business organizations is essential before you hire them. Many agencies focus too highly on building links and miss many On-Page site attributes for ranking. Successful businesses dont just make sales here and there, they know that despite having regular expenses, they are going to be profitable. Defining and managing your Search Engine Optimisation strategy is one of the most powerful concepts in business. SEO choices can include hiring an SEO specialist or team internally, or contracting an
SEO Agency Yorkshire
for the work.
The Benefits Of SEO Content Are Numerous
Plan your workout, execute on your plan, improve your times and celebrate the small victories. Working with an SEO agency gives you the ability to stay ahead without having to re-hire freelancers at every stage of your evolution. Your ability to meet your business goals is in part directly related to your ability to measure SEO effectiveness over time. White hat techniques allow your SEO campaign to flourish through manual, careful and strategic techniques that Google favours and a good Search Engine Optimisation agency will always use white hat efforts. If you can show consumers that your business understands their needs, you can maximize your conversions, sales, and revenue. You may find that the
London SEO Agency
is so busy, they don't have time to work on their own site
SEO is a tough game to battle without a team helping you and when you want to contact a team of SEO experts, you ask Google. Search Engine Optimisation cannot stand alone as your only means of digital marketing, but it is the foundation of any campaign. Rather than a quick fix and immediate gratification, SEO provides long-term results through consistency and quality. Its inevitable then that your revenue will increase with greater visibility. You should hire a professional SEO company to ensure that you achieve the desired goals. Iif you find yourself working with a lacklustre
Professional SEO Services
you'll be stuck in a year-long contract with no results and a hefty tab.
Appear Closer To The Top Positions In The Search Results
If an SEO Agency mention targeting misspelled keywords, run. To a certain extent, SEO gives immediate results in the form of fresh content. An SEO Agency gain a reputation with proper experience and knowledgeSEO consultants are capable of providing you with better results using natural methods. One of the best ways to engage your audience is through Search Engine Optimisation. Google has guidelines, regulations and expectations of how links should naturally be created. A great
4Ps of Digital Marketing
is hard to find, but the right one can seriously improve your page rank - and your bottom line.
The best SEO expert knows what peoples tastes are. In the world of online marketing, there will be specific keywords, segment research and interest gauges that fit your needs. More impressions, but a relatively low CTR might indicate that even though the page is ranking well for search keywords, searchers dont necessarily feel it matches with what they want, or they are otherwise just not interested. The state of SEO is ultimately in the hands of Google thats perpetually tweaking and improving its algorithm for optimal user experience so there is plenty of potential for those who stay on top of things and continually rethink their game plan. Hiring professionals helps you focus on what matters and leave the SEO tasks up to people with experience. Ask your preferred
SEO Agency
how much it will cost to maintain the site once the major changes have been made.
SEO Is Something You Can Control
As you may expect, a lot of untrustworthy SEO companies have collected a slew of bad reviews from people they have improperly taken advantage of in the past. The process of choosing an SEO company for your business can be frustrating and time-consuming. Hiring the experienced guys will guarantee a quicker turnaround with more visible results. There are many proficient Freelancer SEOs but they are not easy to find. Your SEO plan should contain short-tail keywords, long-tail keywords, and branded keywords that bring in your target audience. Discuss the techniques the
SEO Company
plans on implementing.
There are numerous SEO tools, such as Googles Keyword Planner , that will provide keyword suggestions, search query information, competition, and other useful data for your target keywords. Reputable SEO providers don't promise search engine rankings because its impossible to determine the potential of a site to rank within a set period. An SEO Agency should not be afraid to help you, as well as to provide information on who has access to FTP, CMS, AdWords, and Analytics. They say theres nothing better than word of mouth, and they're right even if this was never expected to be reflected in a Google algorithm! Not all SEO consultants are going to provide you with additional business consulting outside of search engine optimization. Many a top
SEO Consultancy
will offer you the stars and the moon when it comes to SEO, but few will be able to deliver the sustainable change they promise.
See The Benefits Of SEO Years After The Initial Investment Into It
Search engines regularly update their algorithms to become more sophisticated and intuitive, and to return better, more relevant results - that means you have to stay ahead of the curve by paying attention to these changes. With the help of a good SEO company you can achieve that goal easily. For effective SEO you need to be able to track your sites progress and potentially identify exactly where a problem might be arising from in an instant. Stumble upon supplementary details about SEO Companies on this
Google
entry.
Related Articles:
Improved Conversion Rates Through SEO
Organic Traffic Provided By WebSite Optimisation Service
SEO Agency Best Practices